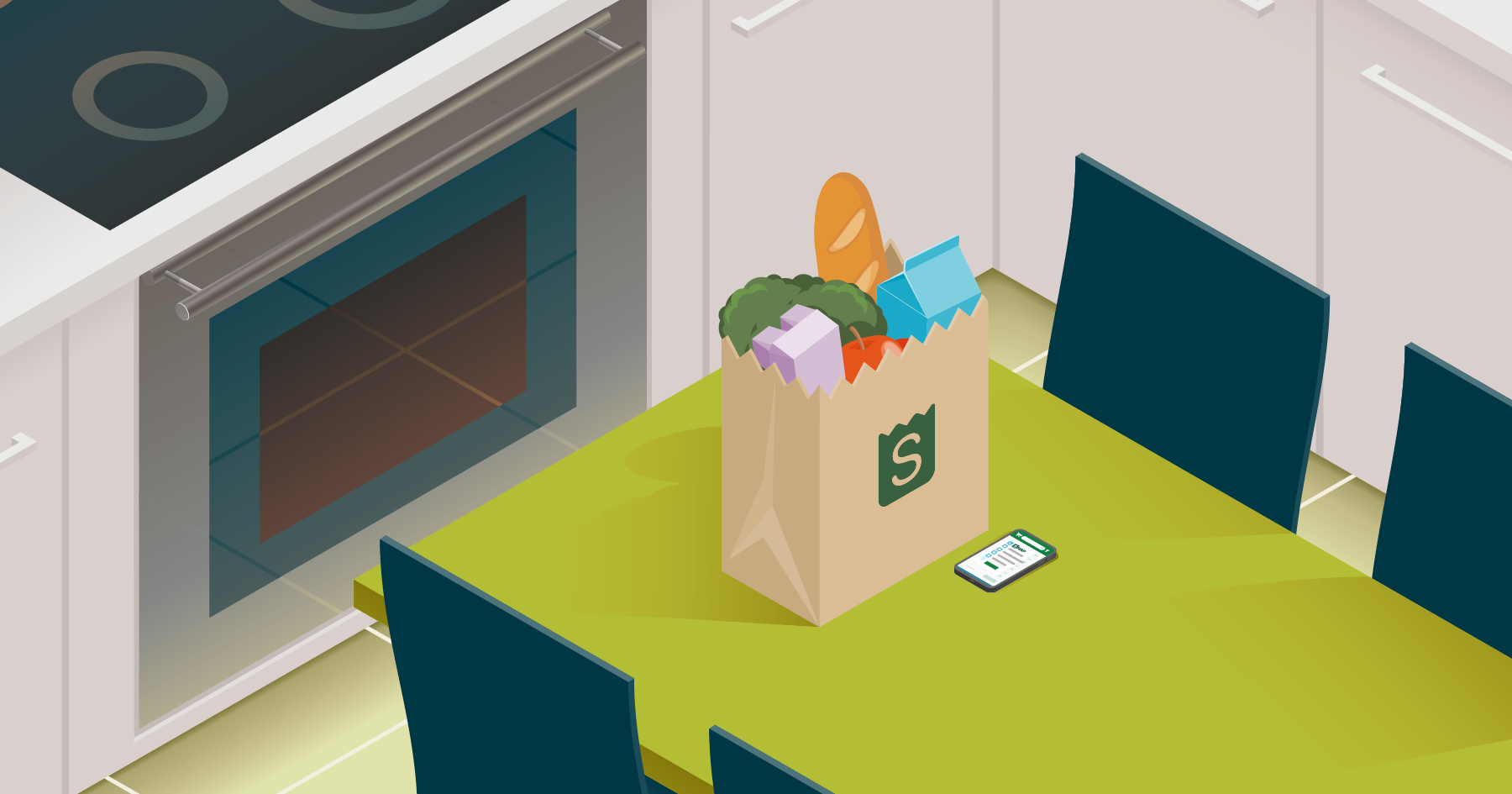 EBT Grocers: Claim Your Share of SNAP Online Revenue
EBT grocers can expand their market share by accepting online SNAP EBT and EBT Cash payments. Here's how shopper behavior supports investment.
Since the pandemic began, more households have gone online to do their grocery shopping than ever before. Among them are households that receive benefits under the Supplemental Nutrition Assistance Program (SNAP). In 2019, the USDA started a pilot program to expand acceptance of SNAP EBT cards to the online channel. And 2020 saw a rapid increase in participating states, which currently number 47.
Amazon, Aldi and Walmart are now accepting SNAP EBT online payment from shoppers across much of the country. This has left regional grocers scrambling to get certification to protect their market share. Let's take a look at why getting certified to accept SNAP EBT online is a worthwhile investment for regional grocers, for both the near and longer term.
More shoppers, dollars in SNAP
As furloughs, layoffs and business closures due to the pandemic have put more Americans out of work, registration for SNAP has risen alongside unemployment rates. This is coupled with the risk of shopping in-store during the pandemic for a segment of shoppers that are more likely to have a disability or be immunocompromised.
In April 2020, when the effects of the pandemic were first being felt, 43 million people participated in SNAP, an increase of 16% from March 2020, and up from a reported 35 million in 2019. This represents roughly 13% of the population — a significant number of shoppers. And these numbers will likely continue to rise.
The increased number of participants has caused more money to be funnelled into the SNAP system. From September 2019 to 2020, SNAP funding had increased 35% to $85.6B, with an additional $13B to be injected into the program for 2021. 

Notably, the government has also made investments to increase benefit amounts:
The Families First Coronavirus Response Act relief package, passed in March 2020, temporarily provided the maximum benefit to all families participating in SNAP, including those with some reported income. 
On October 1, 2020, a 5.3% increase was announced in response to rising food costs. 
And on January 22, 2021 the USDA announced a 15% boost in monthly benefits for SNAP households. 
The bottom line: more people are now participating in SNAP, and many participants are receiving more in benefits.
SNAP and online spending patterns
SNAP dollars represent a fairly significant amount of the national grocery spend and the online market, making this an important market segment for grocery retailers. IRi found that SNAP households account for an estimated 10% of the U.S. Food & Beverage spend, worth approximately $55 billion. And SNAP households are more likely to shop online than non-SNAP households. 
Many SNAP recipients belong to vulnerable communities, such as the elderly, disabled or immunocompromised. Others are single mothers, who may be reluctant to bring their young children into the store and risk exposure during the pandemic. Online ordering with contact-free pickup or delivery enables them to buy food safely. Others are busy working and raising families and simply need the time-saving convenience. Delivery services can also be a lifeline for people without cars where public transit may not be an option for any number of reasons. 
There are also two other notable spending patterns of SNAP recipients that are important for grocers seeking to drive revenue, according to research by IRi. 
About 17% of their dollar sales go to private label items, which is typically a profitable category. 
This group spends 4.6 times the dollars on national brands, which could provide important additional revenue to grocers with a digital advertising program on their website.
Accepting EBT card payments in-store is only part of the equation in the solution to serving this important market segment, which is like much of America, turning to online grocery shopping.
Longer-term conversion for EBT grocers
It's highly likely that the elevated need for SNAP benefits will continue for some time after a COVID-19 vaccine is rolled out, as the economy scrambles to reduce unemployment and return to some degree of normalcy. But there's another compelling long-term reason to encourage EBT online shopping at your eCommerce site: conversion of those shoppers into loyal customers. 
"Embracing and educating these recipients NOW,
could result in CPG shoppers FOR LIFE."
— IRi
The Brick Meets Click / Mercatus Grocery Shopping Survey fielded Nov. 11-14, 2020 found that 83% of respondents who'd shopped for food online in the past month intended to use the same pickup or delivery service again within the next 30 days. This is up from 75% in August 2020 and 74% in the most recent pre-pandemic survey in August 2019. Another significant finding is that the more orders a person had placed, the more likely they were to plan a repeat shop. In November 2020, 50% of first-time shoppers said they planned to shop again over the next month — a number that climbs to an astounding 95% for those on their fourth or higher order.
Many SNAP recipients will return to employment in the future and will have more money to spend at the grocery store, on a wider array of items and categories. When they do, you'll want them to continue to turn to you for their weekly shop. 
Engage and convert SNAP EBT and EBT Cash shoppers with Mercatus SNAP EBT Online. Speed up your time-to-market with our integration-ready software and dedicated team of solution experts ready to help guide you through certification – from demo to launch.
Get started today. Learn more about how Mercatus SNAP EBT Online can help grow your grocery business.